Profiles
Partner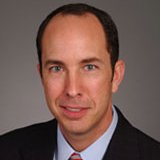 John W. Dennehy, P.C.
Managing Partner
603-943-7633
jdennehy@dennehylaw.com
John W. Dennehy's practice areas include Business Litigation, Civil Litigation, Design & Construction Law, Corporate Law, Employment Law, and Insurance Law. He serves as Managing Partner of the firm. Previously, he was a Litigation Partner at Donovan Hatem LLP in Boston where he led the firm's New Hampshire Practice, and served as a Senior member of the General Trial and Professional Practice Groups, and as Chair of the Professional Practices Development Committee. He was also counsel at Devine, Millimet & Branch in Manchester, and he served in the United States Marine Corps, earning several Department of the Navy commendations. In addition to being a trial attorney, he is also a certified Chartered Property & Casualty Underwriter.
Experience:
John represents professionals, including architects, business owners, engineers, surveyors, attorneys, and real estate brokers in litigation matters. He has handled a wide range of disputes involving high-rise buildings, hospitals and laboratories, office buildings, college and university buildings, preparatory and public school buildings, museums, churches, manufacturing plants and processing facilities, water treatment facilities, roads and bridges, as well as tax issues and real estate transfers. He engages in high exposure personal injury matters including wrongful death, traumatic brain injury, quadriplegia, amputation, and disfigurement. John has represented clients in complex business disputes, involving self-directed IRAs, hedge funds, copyright and trademark violations, partnership disputes, as well as trade secret and commercial contract disputes. John also represents individuals and families in a variety of litigation matters requiring strong advocacy.
He frequently appears in state and federal courts in New Hampshire and Massachusetts and has obtained successful results as solo and first chair counsel in bench and jury trials in District and Superior Courts. John has successfully handled numerous significant cases through conclusion at trial, as well as administrative hearings and arbitrations. He frequently represents clients in complex matters at mediation, and speaks at seminars.
Admitted to Practice:
• New Hampshire
• Massachusetts
• United States District Court for the District of New Hampshire
• United States District Court for the District of Massachusetts
• United States Court of Appeals, First Circuit
Business and Professional Associations:
• Rockingham County Bar Association
• New Hampshire Bar Association
• Boston Bar Association
• Massachusetts Bar Association
• Charted Property & Casualty Underwriters Society
Education:
• Suffolk University Law School (J.D.)
• University of North Carolina Wilmington (B.A., Honors)
• Pinkerton Academy
Community Involvement:
• Hampstead Congregational Church (Severed as Moderator for Five Years)
• Hampstead, N.H. Civic Club (Served as Soccer and Basketball Coach for Three Years)
• Major Dennehy Foundation (N.H. Non-profit Corporate Officer for One Year)
• National Marine Corps Business Network (President, Boston Chapter for Three Years)
Representative Matters:
• Lead counsel in multi-million dollar construction dispute related to a custom home on coastal New Hampshire. Obtained dismissal of architectural firm through a motion to dismiss based upon Statute of Repose defense, which was upheld by the New Hampshire Supreme Court. Lamprey v. Britton Constr., Inc. et. al., N.H. Supreme Ct. No.: 2010-800.
• First Chair counsel in hedge fund dispute between partners resulting in favorable plaintiff's judgment for client totaling over $350,000.
• Senior counsel in litigation involving serious injuries from a stairway collapse after design and reconstruction to a commercial building. Successfully dismissed architectural and engineering firms through a motion for summary judgment in New Hampshire Superior Court based upon insufficient expert disclosures.
• Obtained defense verdict for national bank in jury trial where plaintiff claimed multiple surgeries to wrist and elbow from an alleged design defect of automatic teller system. The trial included successful cross examination of medical and engineering experts.
• Achieved defense verdict in slip and fall personal injury matter for a New Hampshire college in jury trial by demonstrating the school's procedures were reasonable, and by attacking plaintiff's credibility on cross examination.
• Secured defense verdict for trucking company in jury trial by utilizing scene photographs and property damage to prove plaintiff caused the accident. The case involved an auto wreck between a tractor trailer and small car where ongoing back injuries were claimed.
• Obtained defense verdict for shopping center in jury trial by demonstrating that its snow removal services were reasonable. This matter involved a slip and fall on ice and allegations that the gutter system on the property was defective.
• Represented a New Hampshire city in Superior Court bench trial in a dispute over land use regulations where the amount in controversy was over $800,000, resulting in defense verdict for the city through impeachment on cross examination of plaintiff's witnesses.
• Obtained directed verdict for one defendant and defense verdict for another in jury trial of personal injuries from an automobile accident by demonstrating through scene photographs and cross examination that the plaintiff's actions caused the accident.
• Lead counsel in representation of a Self-Directed IRA firm in arbitration on the West Coast. The matter resulted in a resolution where the client secured its accounts worth over 100 million dollars. This dispute concerned a franchisor and francisee relationship, involving breach of commercial contracts, trade secret violations, and trademark violations.
• Successfully represented engineering firm at arbitration based upon contractual limitation of liability defense in a matter involving alleged errors and omissions relative to the engineering survey for a commercial shopping center.
• Achieved dismissal of engineering firm in New Hampshire Superior Court through motion to dismiss based upon obligations limited to its contract. The matter involved alleged water runoff damages to the abutter of a commercial project.
• East End Corp. et. al. v. Irving Oil Corp. et. al., N.H. Supreme Ct. No.: 2009-118; MASC Associates v. The Estate of Amilia Luhrmann and Michelle Luhrmann et. al., Mass.App.Ct. No.: 2006-P-777.
Articles and Publications:
Design Professionals Dismissed from Two New Hampshire Lawsuits, The Design and Construction Management Professional Reporter, October 2009 (Republished by the American Society of Engineers Professional Liability Reporter 2010)
Indiana Appeals Court Holds Economic Loss Doctrine Bars Negligence Claims Against Professionals, The Design and Construction Management Professional Reporter, June 2009
Massachusetts Court Rules Design Team is Not Responsible for Contractor's Failure to Perform Work, The Design and Construction Management Professional Reporter, January 2008 (Republished by the Sullivan Kreiss Executive Reporter 2009)
New Hampshire section of American Bar Association's Manual on Product Liability Warnings
Paralegal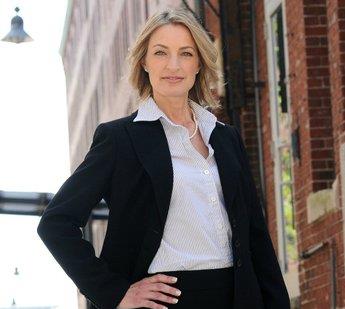 Mindy J. Chase
Paralegal/Firm Administrator
mchase@dennehylaw.com
Mindy Chase has been supporting complex legal cases for almost a decade. She has been involved with drafting pleadings, preparing exhibits, and trial preparation work. Her services have helped drive finely tuned written documents. In addition, she routinely communicates with attorneys, prosecutors, clients, and courts, all of which have reported upon her professionalism. Previously, she held administrative positions for Levolor Blinds, Capital One, and Harleysville Worcester Insurance Company.
She graduated Magna Cum Laude from the University of North Carolina at Wilmington, where she was honored as the "Outstanding Graduating Senior" of the English Department, and earned the Chancellor's Achievement Award a striking four times. Mindy went on to obtain a graduate degree from the University of New Hampshire, and she has successfully passed insurance courses from the Insurance Institute of America.
Of Counsel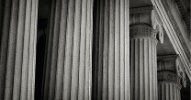 Dennehy Law routinely utilizes highly capable attorneys on a contract basis in order to ensure client needs are met on all matters. Our affiliated lawyers are highly qualified and have attended the top colleges, universities, and law schools in the nation. They have been recognized by their peers for professionalism and successful results in complicated legal matters.